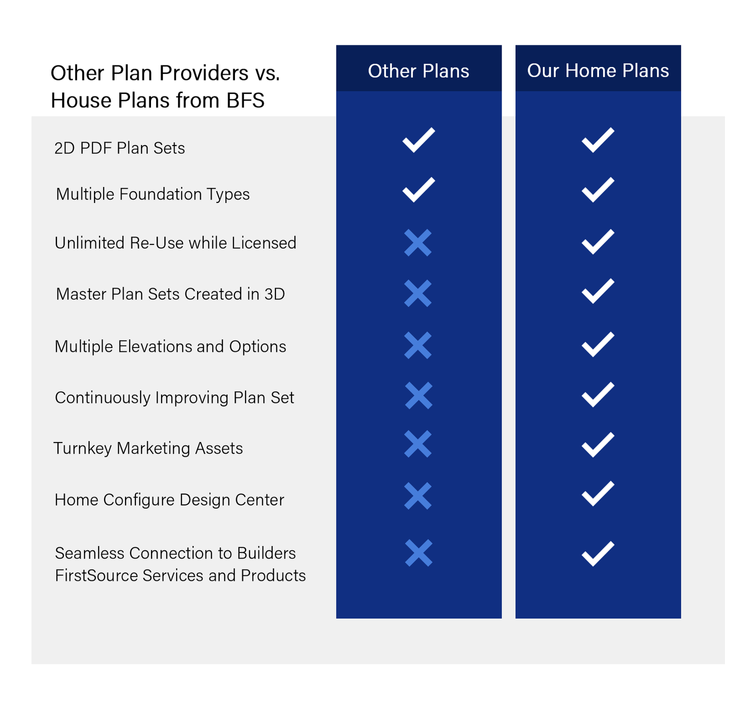 LESS PAIN. MORE GAIN.
Our team of building material professionals and designers have carefully studied the challenges faced by homebuilders. Through collaboration with architects, engineers, builders, and homebuyers, we have optimized our approach to enhance your next home construction project.

Our focus is simple: deliver a library of master plan sets that feature high-appeal homes designed with both livability and versatility in mind. Leveraging 3D design powered by Paradigm software technology and our position as America's top residential building materials supplier, our goal is to ensure your success with every home you build.
YOUR NEXT GREAT HOUSE PLAN, FASTER.
Site-solved and master plan sets offered through the Home Plan Library help streamline the construction process by providing detailed and ready-to-build plans that have been meticulously designed with pre-construction considerations in mind. This thoughtful approach to creating plan sets helps to eliminate inefficiencies, excessive costs, and disjointedness typically associated with plan development.
With Home Plan Plus and Home Plan Unlimited licenses, you also gain access to turnkey marketing assets and Home Configure, an innovative online virtual design center, enabling you to market and sell homes more efficiently.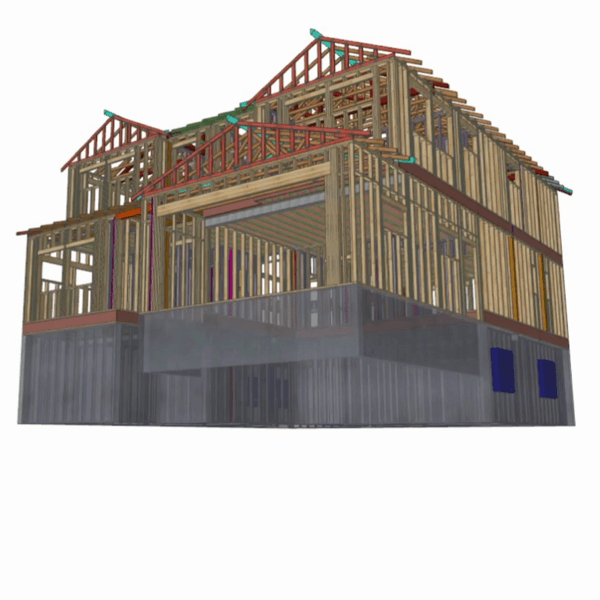 2D to 3D: Your Job Site-Ready Plan
Thoughtfully Designed Master Plan Sets with Industry-Leading Technologies
Each master plan set is meticulously reviewed, piece by piece and stick by stick
Modeled in both 2D and 3D for maximum detail capture and seamless stakeholder alignment
Upstream collaboration with architects, engineers and framing experts allows for proactive clash detection before your team breaks ground
3D modeling process with engineering considerations integrated into the design process allows for increased efficiencies in developing takeoffs and completing the plan's final structural design
OUR TEAM IS NOW YOUR TEAM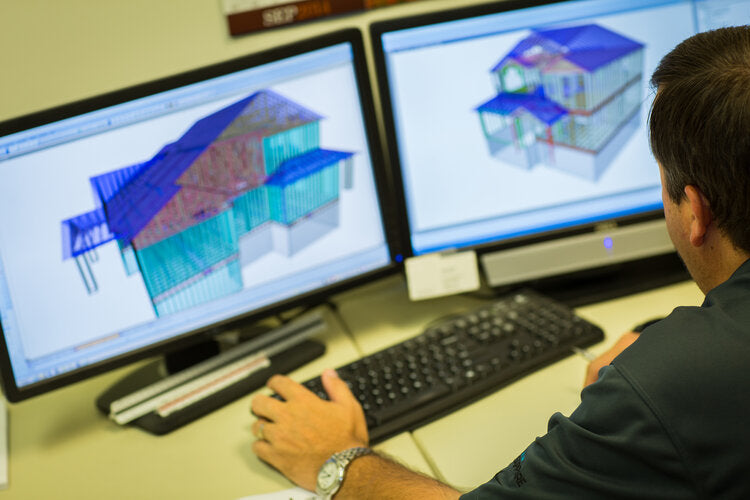 PROFESSIONAL DESIGNERS
Expertise. Innovation. Efficiency.

Our Home Plans are crafted by architects, engineers, and designers leveraging the latest technologies. Working together, we create comprehensive 3D models to best support your building needs.

Experience the benefits of our team's expertise—enjoy more efficient takeoffs, optimized component design, and streamlined manufacturing processes. Trust us to bring your vision to life with efficiency and effectiveness.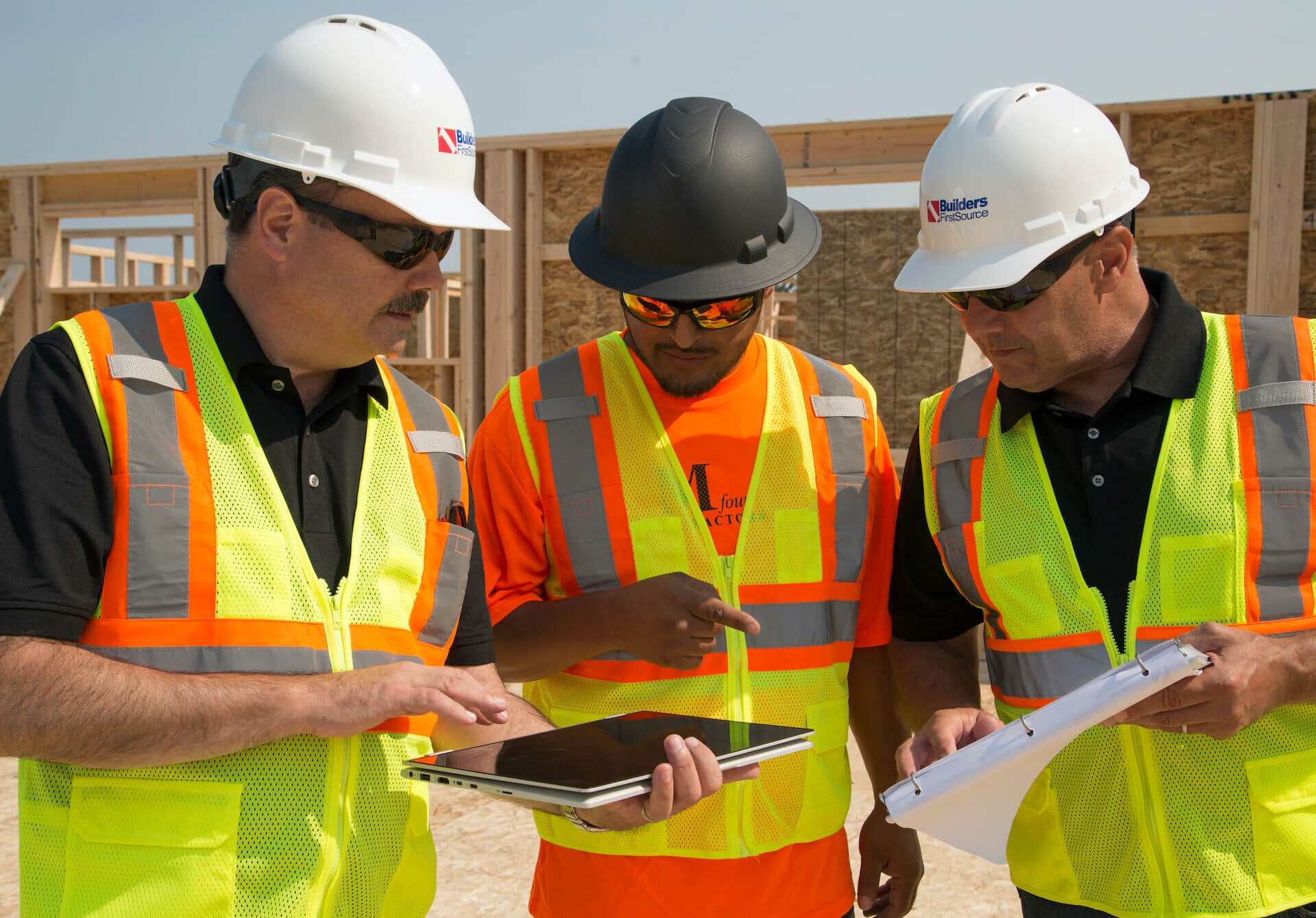 UPSTREAM STAKEHOLDER ALIGNMENT
Conquer Builder Challenges: The Home Plan Solution

Clash points, change orders, inventory limitations, and labor shortages—these obstacles undermine builders striving to deliver quality homes within deadlines and budgets. Our Home Plan process tackles these pain points head-on, resolving these challenges even before breaking ground.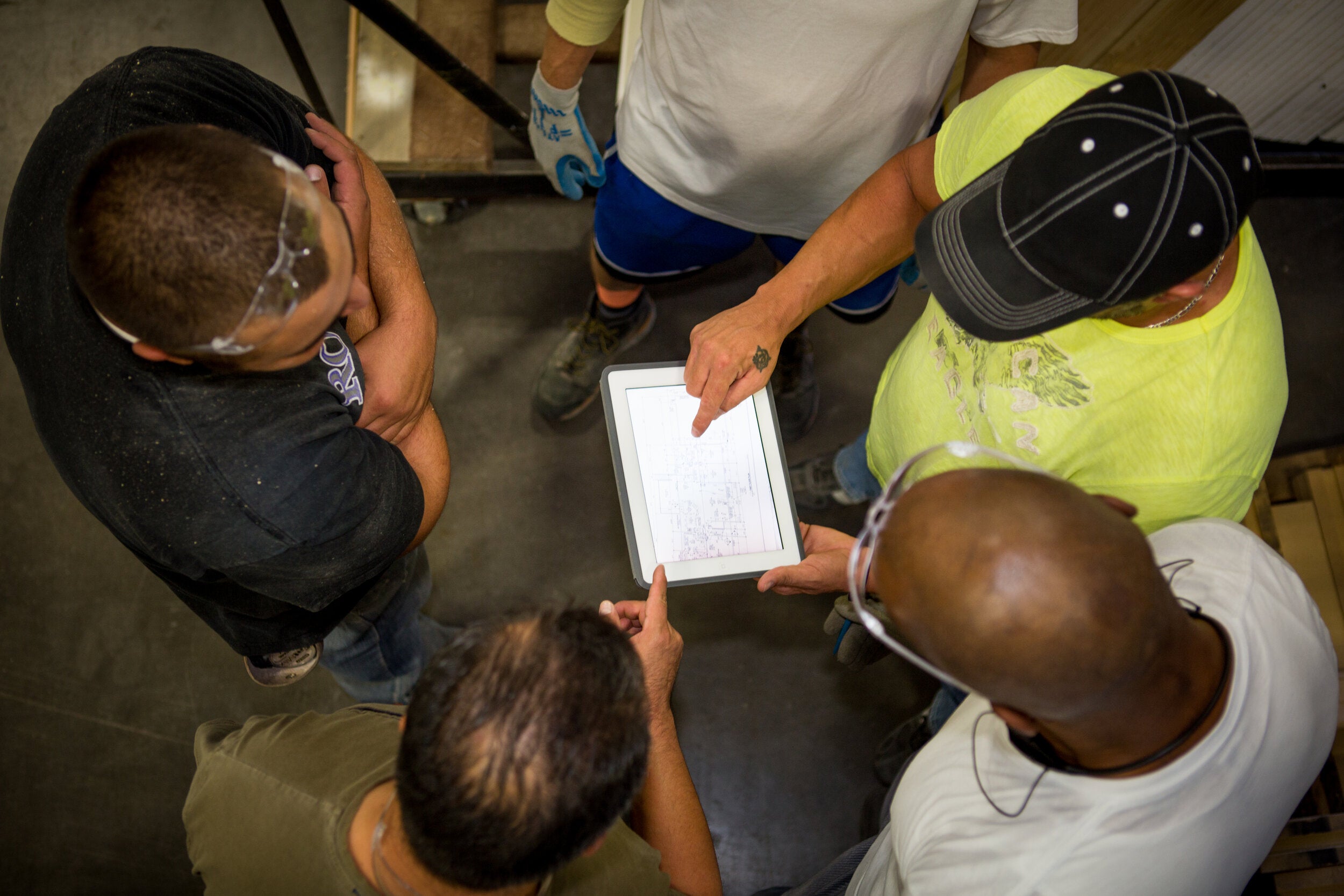 A HOME PLAN & ACTION PLAN
Unlock Unparalleled Efficiency: Home Plans That Go Beyond Paper

While most house plans remain confined to two-dimensional paper, Home Plans from Builders FirstSource revolutionize the pre-construction process, providing builders with an actionable roadmap. With each Home Plan, builders gain momentum for their projects through convenient access to versatile master plan sets.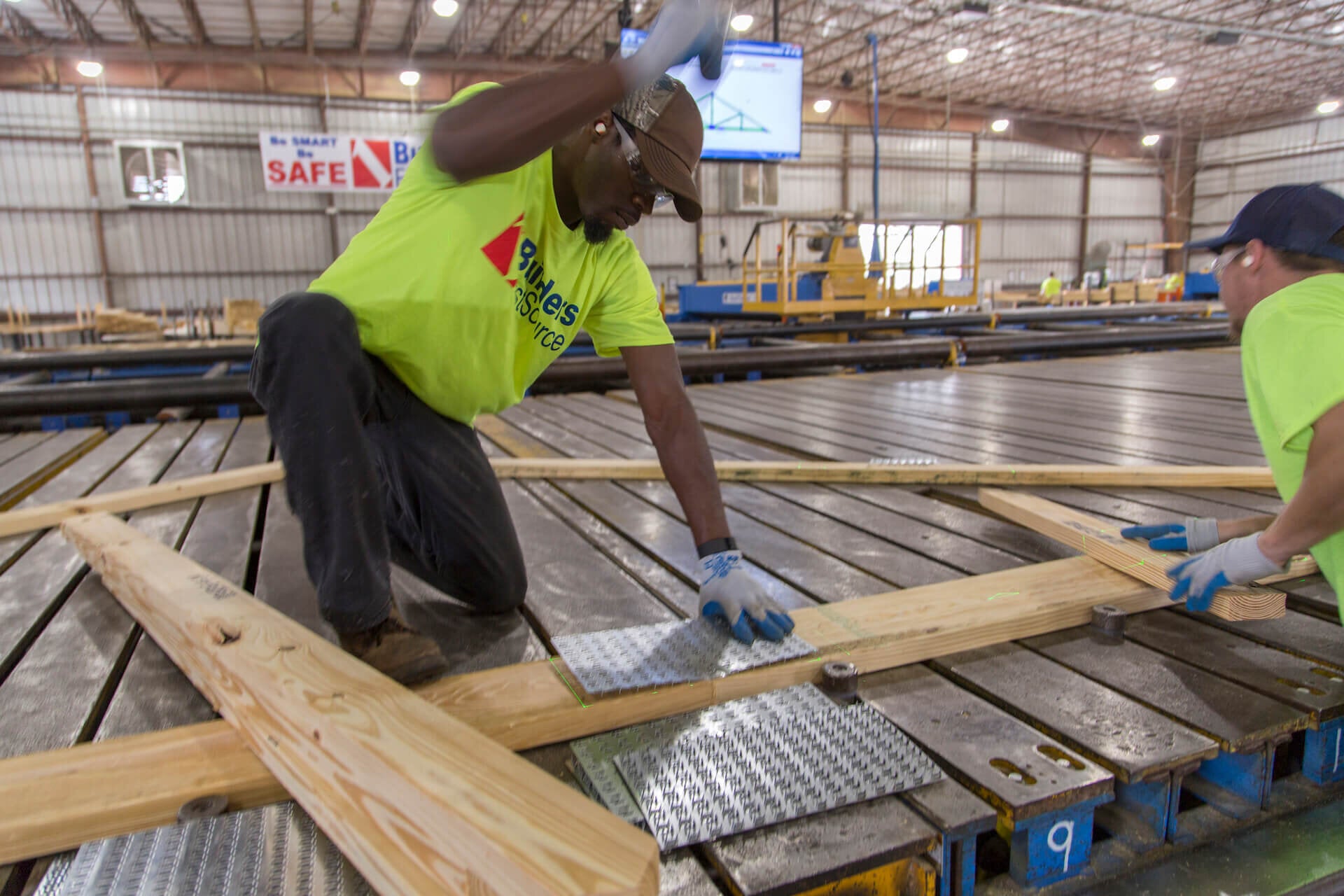 DESIGNED FOR YOUR SUCCESS
Maximize Efficiency: Build Better with Builders FirstSource and Paradigm

Our proactive approach prioritizes plan constructability, empowering you to leverage the full potential of Builders FirstSource and Paradigm services. By building with a Home Plan from Builders FirstSource, you unlock streamlined, end-to-end efficiencies that translate into significant time and cost savings. Enjoy more money and time returned to you, enabling you to achieve your goals faster and more efficiently.